Our
Team
Did you know that Gecko's color vision is 350 times more sensitive than a human's, and sometimes we can even regrow our tails! Yep, that's how we roll…
Meet the Geckos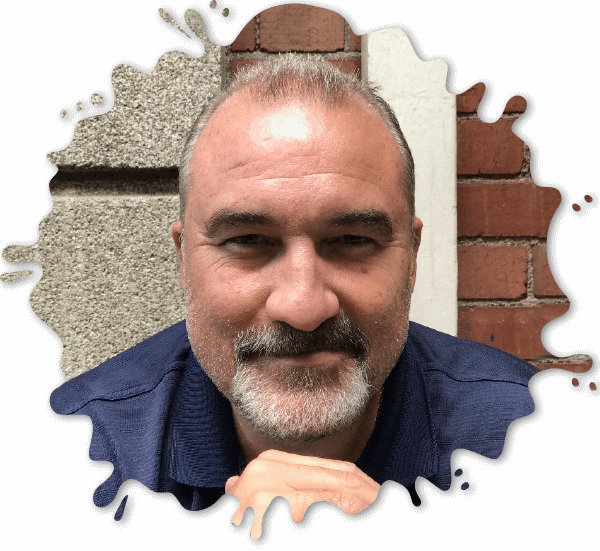 Pete is the founder & CEO of Muddy Gecko. Some say he invented the Mud as a pioneer in the IoT & wireless markets, as a business builder, a dad and a professional athlete. This Chief Gecko is equally at home sailing the San Juan Islands or enjoying a good vino on the back deck.
Peter Van Deventer
Chief Gecko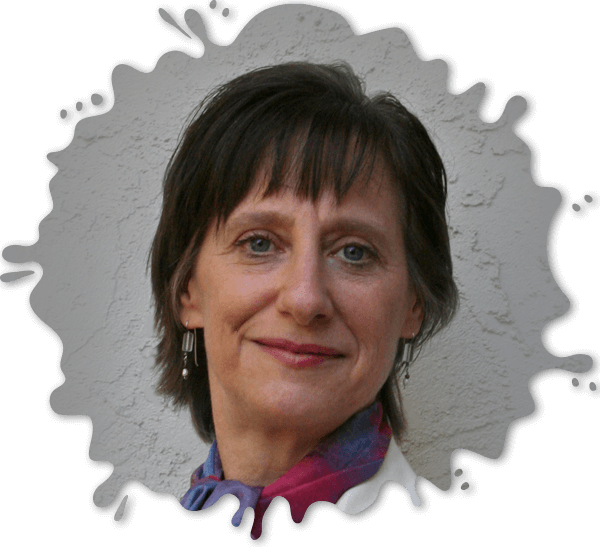 That etch-a-sketch under the Christmas tree at age 6 was clearly the gateway drug to a life as a hardened graphic designer for Teddi. She has spent more than 3 decades translating all manner of messages into a visual language for companies large and small.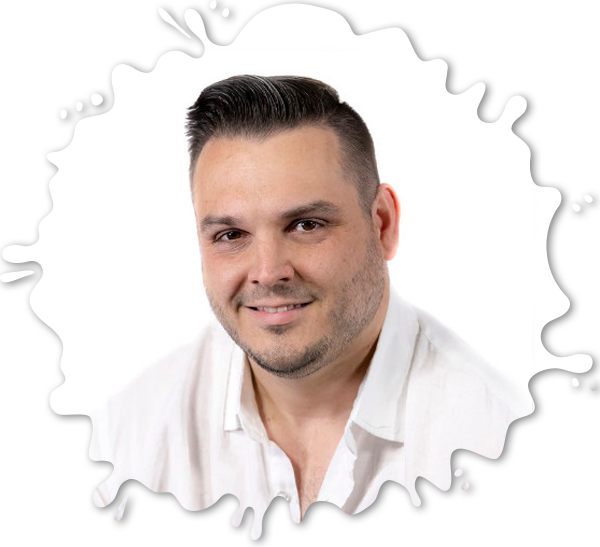 Seth is a basketball fan, coffee snob, audiophile, foodie and HTML & CSS lover. Working at the nexus of aesthetics and function to save the world from bad web design. Equally comfortable working with startups or Fortune 50s. Seth is also the 10th worst surfer in California.
Seth Sanders
Renaissance Gecko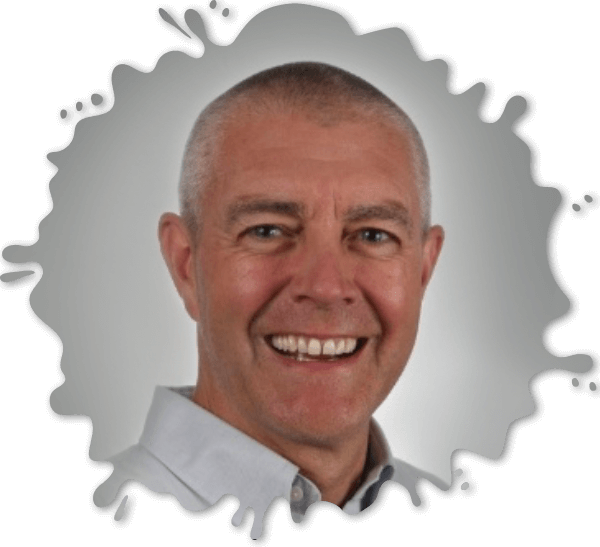 Brian loves hiking, yoga and building a great marketing strategy. In other words, the really epic and gnarly stuff.  Brian honed his chops at technology shops like VMware and Intel. He began his career in the muddy oil fields of Oklahoma, and has experienced what it takes to find a gusher.
Brian Forbes
Managing Director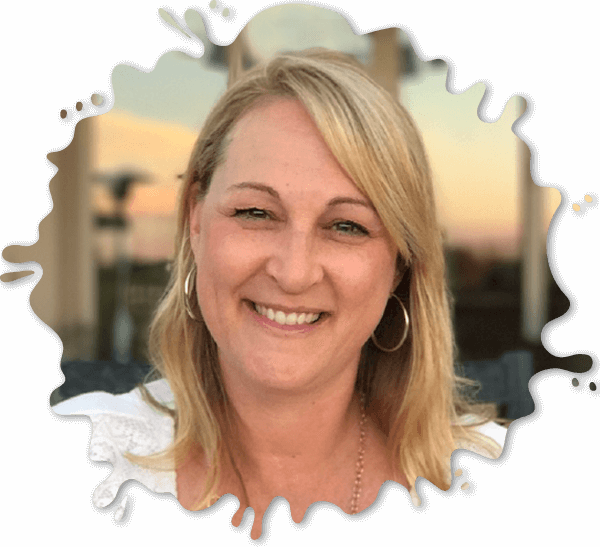 From operations to sales, April is experienced in wearing many hats. She is now enjoying wading through the Mud with her fellow Geckos seeing projects through from start to finish!
April Van Deventer
Operations Gecko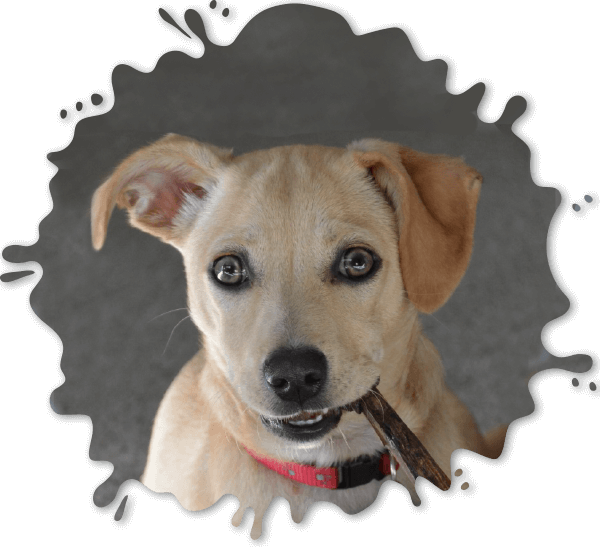 Cooper is the Defender of the Empire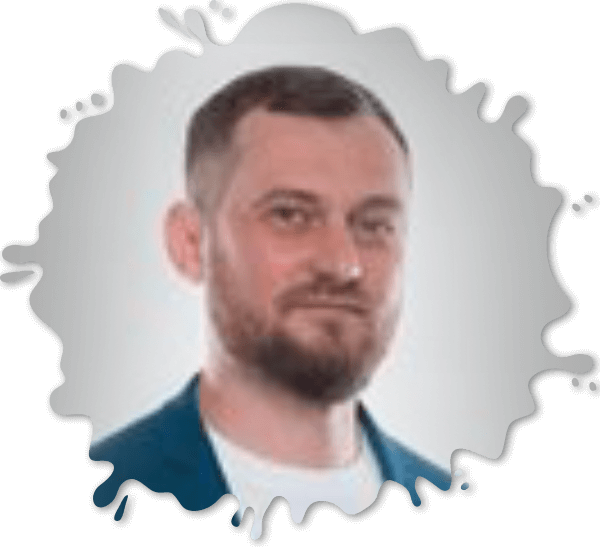 Florin makes amazing videos, including ads for Pepsi, Heineken, McDonalds and many others. He also does websites, world-class animations and much more. We call him the Romanian Spielberg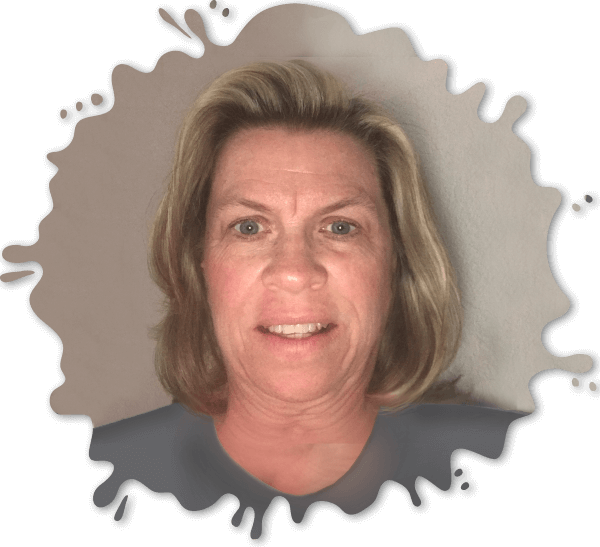 Even after a 25 year finance career, Chris is the master at finding the nickels and dimes scattered in the muddy terrain.
Chris Barlow
Number Crunching Gecko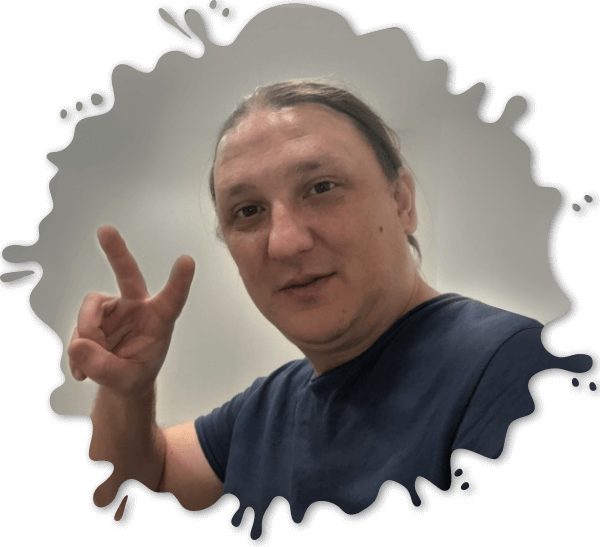 Alex has been getting muddy doing world-class animations for over 25 years.
Alexandru Buzea
Animation Gecko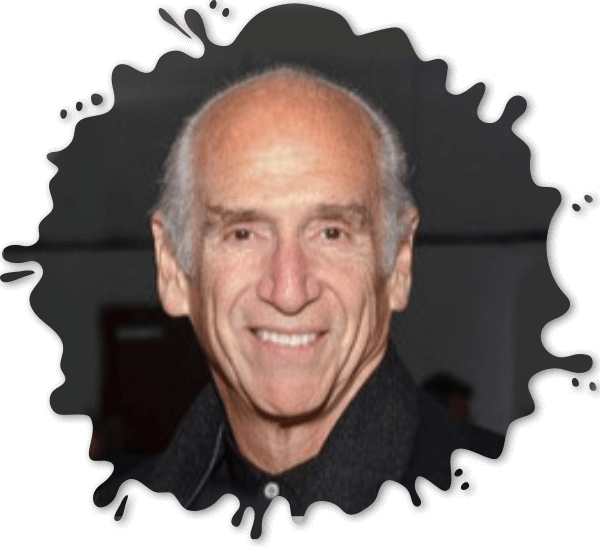 Greg is the dancing, whistling traffic cop working at the intersection of strategy and creativity, so your brand work never gets caught in gridlock. Greg's work for brands like Intel, Taco Bell, Dolby and AT&T have resulted in some really muddy results.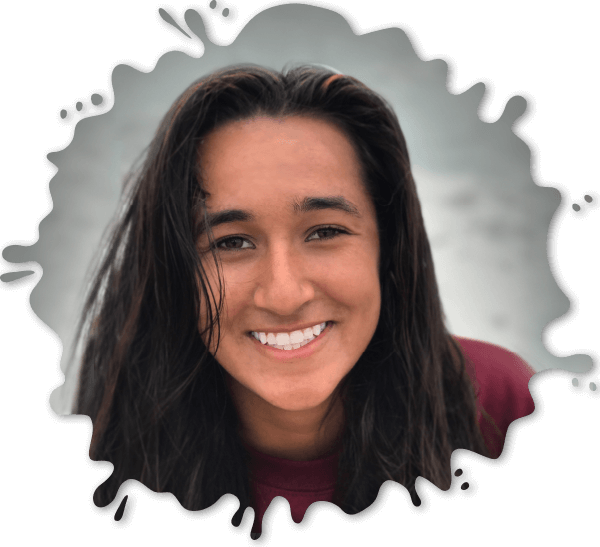 From the mailroom to the boardroom, Sasha is ready to get Muddy!
Sasha Van Deventer
Gecko in Training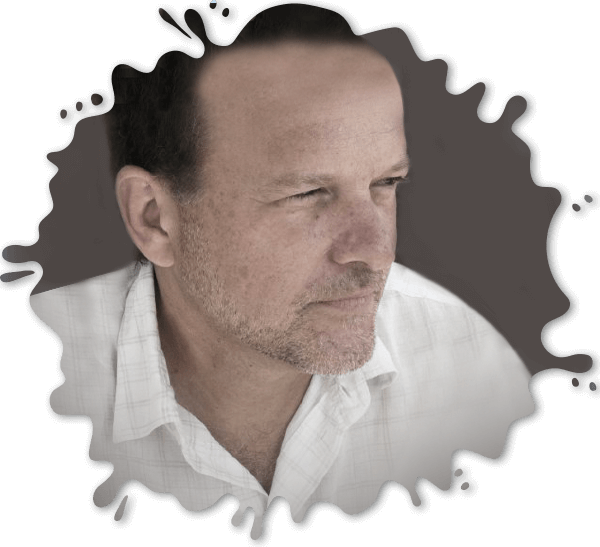 John started as an art director and editor in media. He now helps clients with visual storytelling, among them: Amazon, Salesforce, Uber, Oracle, IBM, the IRS (!), and Gecko…err, Geico.
John Miller
Renaissance Gecko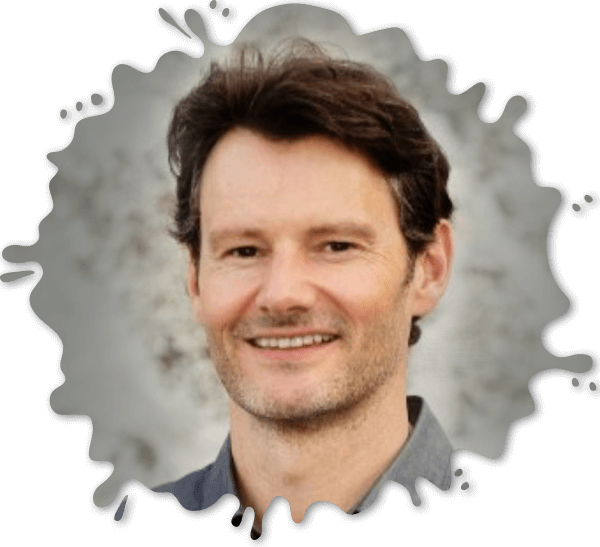 Naming companies, brands and products is a gecko specialty. Jonathan gets really muddy branding & naming stuff.
Jonathon Bell
Wordsmith Gecko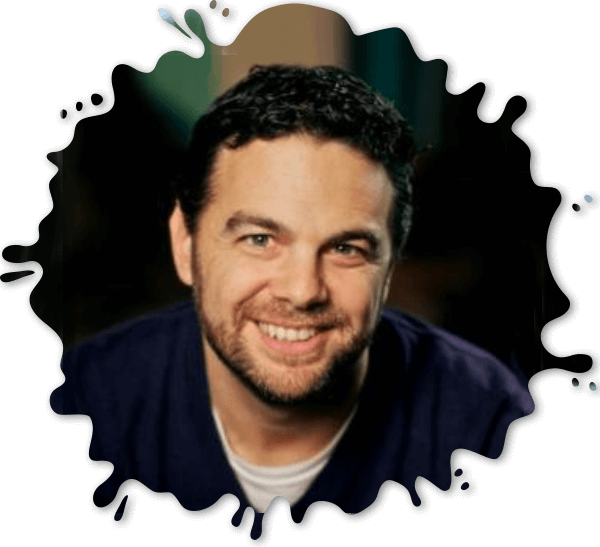 Charlie got his start digging in the dirt 20+ years ago editing music videos for the likes of Peter Gabriel. Since then, he's cut movie trailers for Miramax, produced documentary films for ESPN and the History Channel and plied his craft for Toyota, NRG Energy, NBA Entertainment, HBO, The World Bank and lots of others. 
Charlie Sadoff
Storytelling Gecko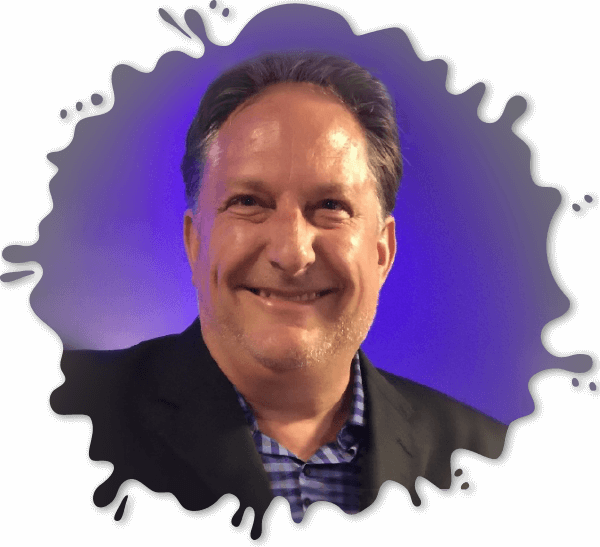 Jon is a highly-focused generalist. From the circus to circuits, he's written for everything from Ringling Brothers to RF Micro Devices. As a marketing executive, he's worked in nanotech, regenerative medicine, ad tech. Jon started out as a bank teller with an English Major. What a chameleon!
Jon Obermeyer
Poet & BDM Raleigh-Durham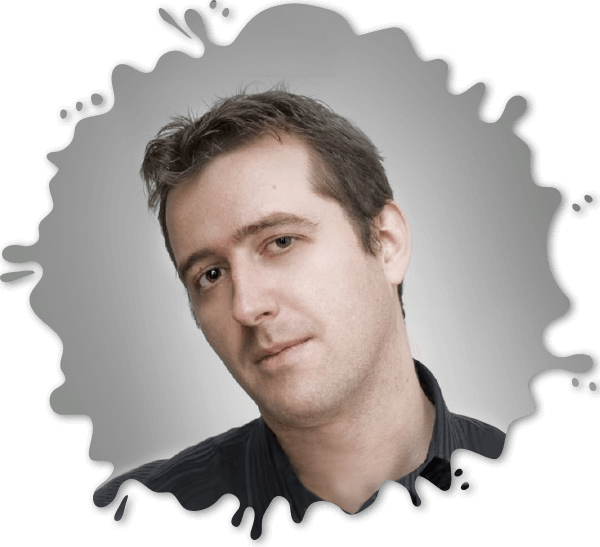 Stefan builds muddy websites. Really muddy websites.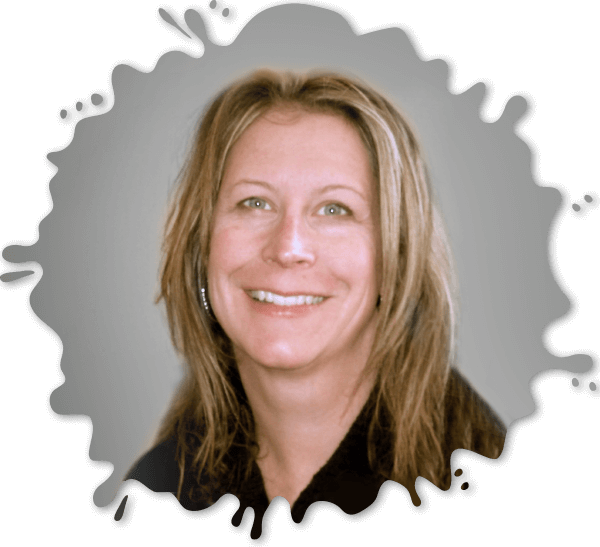 Lisa digs deep into her OG newspaper experience to sling the mud for a wide swath of clientele from real estate developers and hip-hop artists to hoteliers and haberdashers. She also knows a thing or two about marketing Industrial Robots & doing social for Hawaiian Airlines.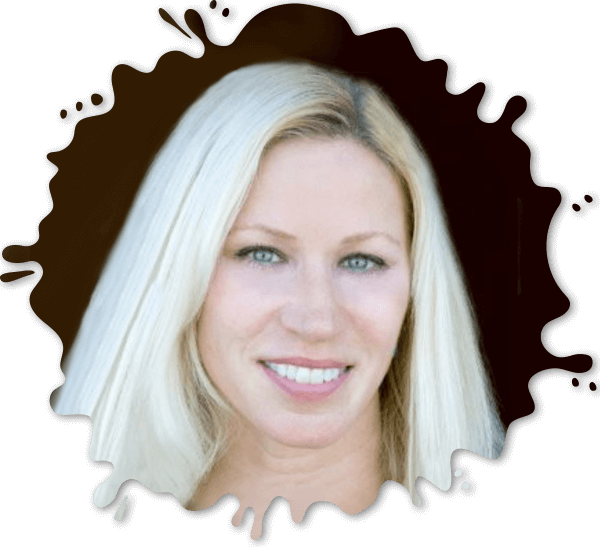 Jill is a globetrotting travel & adventure journalist who's logged miles, crossed borders, broken a bone or two, & won awards for telling great stories. She's written for the San Francisco Chronicle, AFAR, National Geographic Traveler, Outside, Saturday Evening Post, Sunset, Robb Report, and more.
Jill Robinson
Gecko Writer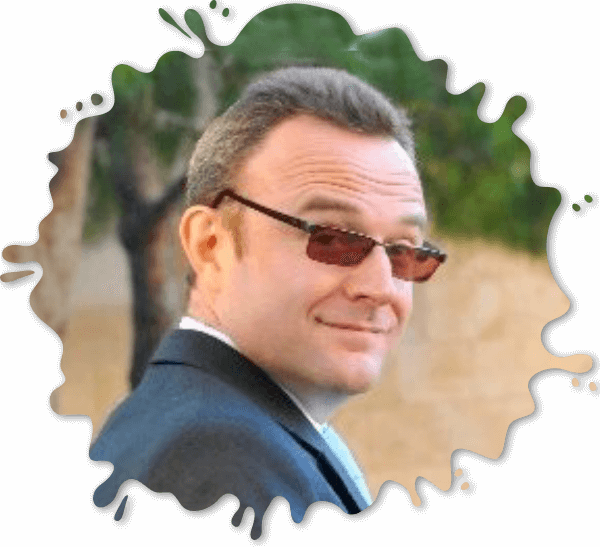 20 years on the wild seas of Wall Street surviving 2 major crashes taught Richard the difference between substance & noise. It is this ability to see straight to the heart of the issues at hand & explain them in simple & blunt terms that earns Richard the ear of the biggest tech companies competing in Digital Life today.
Dr. Richard Windsor
Digital Markets Gecko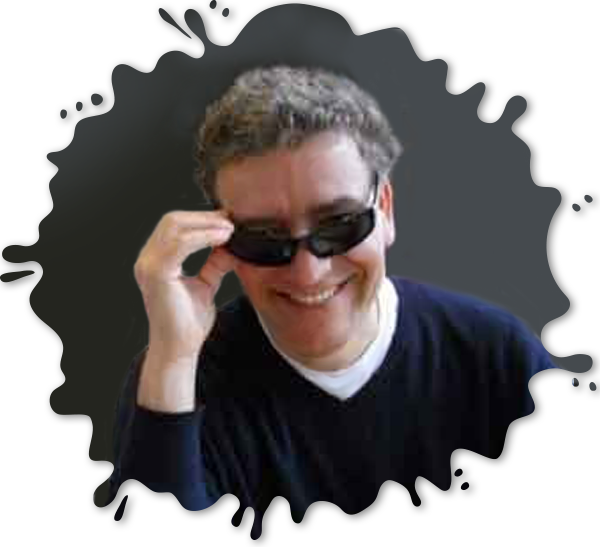 Dave is a Senior Technical Illustrator and Presentation Designer who got Muddy for over a decade at Cisco.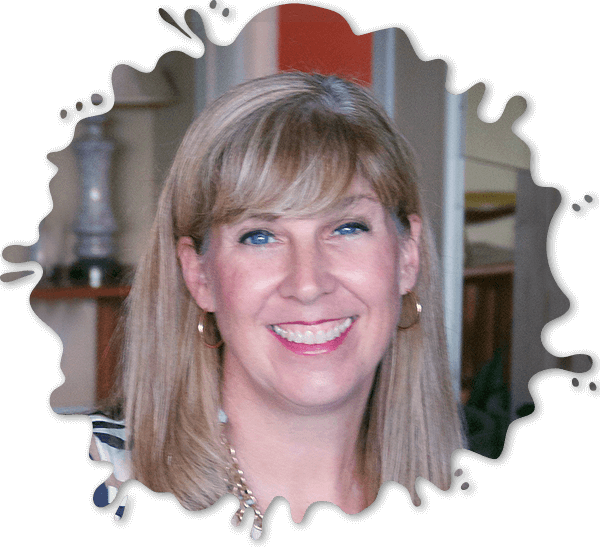 Simply put, Leslie helps clients strengthen relationships with their communities. Attracting news and views, her ideas and events are groundbreaking (sometimes literally).
Leslie Smith
Public Relations Gecko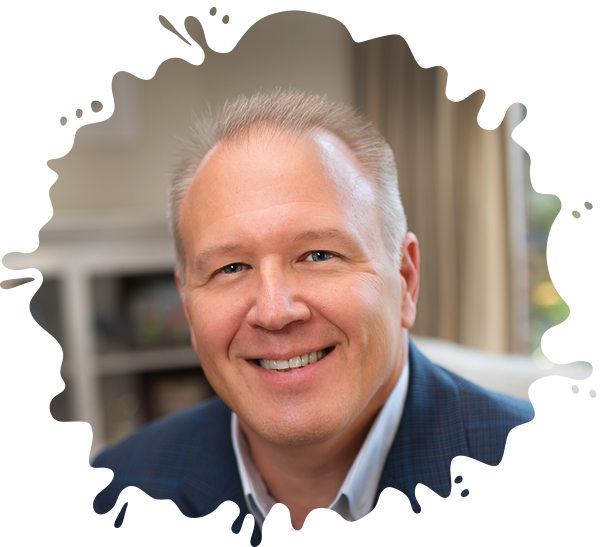 Robert has spent 25+ years getting marketing and communications muddy at Ford, Intel, McDonald's and Owens-Illinois.
Robert Carlton
Managing Director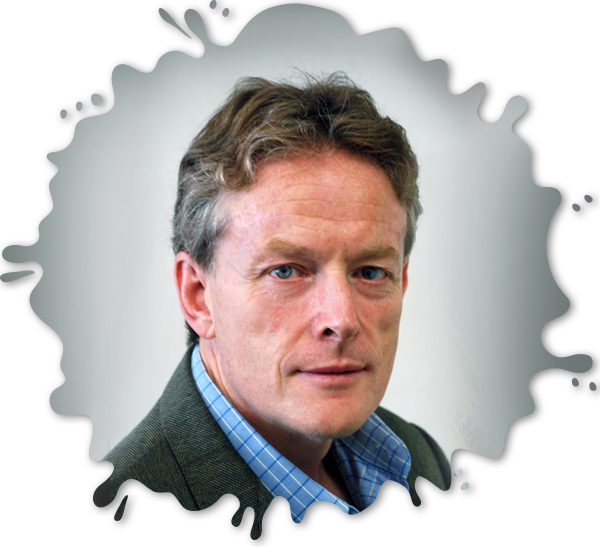 Peter's major association with mud came from playing rugby for 26 years until his tail fell off & never re-grew. All of which was great training for his career in business & technology strategy, focusing on cloud, IOT, AI, blockchain & the like & eventually becoming an IBM CTO & Distinguished Engineer. He has extensive experience advising startups & VCs in the Industrial IOT area.
Dr. Peter Williams
Chief Technology Gecko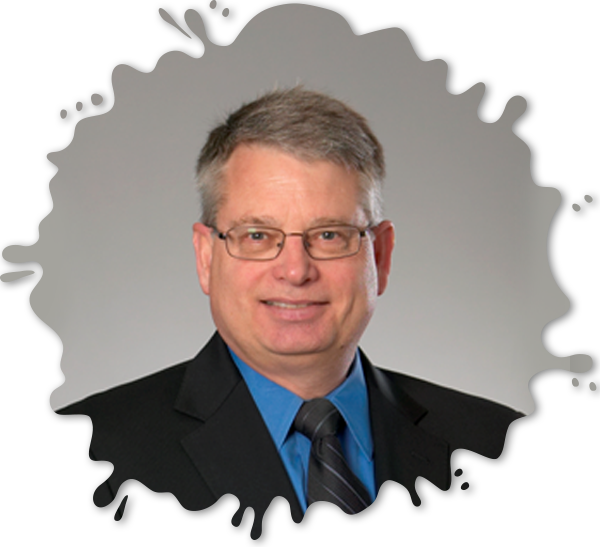 25+ years of digging in the mud as CMO level/ Sr. VP Sales & Marketing Sony Electronics and others. Marketing integration expert with Amazon, Best Buy, Walmart and other major retailers.
Mark Viken
Chief Retail Gecko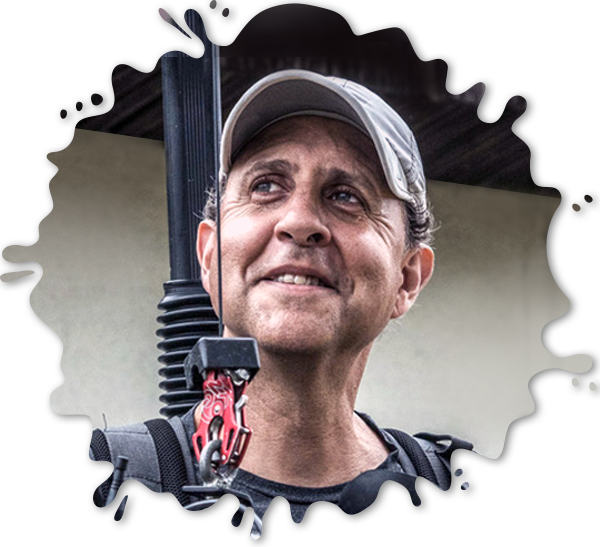 When not perfecting his tennis game, Photographer / Director / Cinematographer Rex Miller gets Muddy as a visual storyteller. His photography clients have included ABC News, American Express, Atlantic Records, Calvin Klein, CBS, Forbes, John Kennedy, Jr., McDonald's, Musician, Newsweek, New York Magazine, The New York Times, Nickelodeon, Rolling Stone, Spin, Sony Music, and Time. His video/TV production work has appeared on HBO, PBS National, Tennis Channel, & screened at major national & international film festivals, including Sundance, Berlin, etc. He has been part of two Peabody Award winning projects, 3 Emmys and was twice nominated for an Emmy for Cinematography.
Rex Miller
Photo & Video Gecko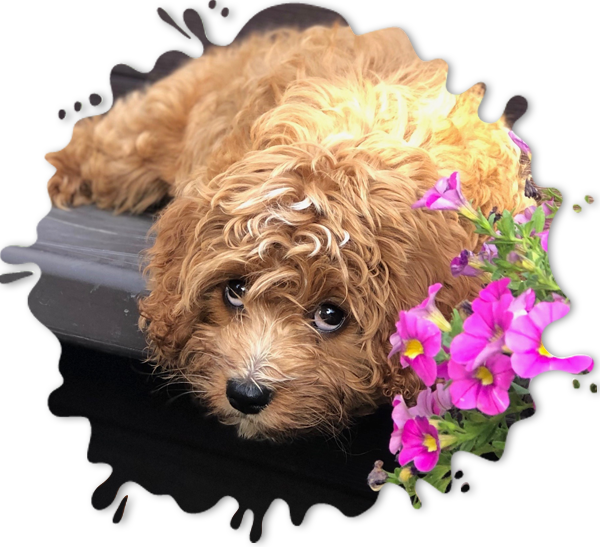 When not fumblin', bumblin' and tumblin', Lucy is our new foundation of social influencing.
A self-proclaimed Globe Trotter with an explorer streak. Marion is a global marketing veteran with an instinct for anticipating the next question while messaging to specific audiences. Focused on the end-result, this gecko is skilled in driving projects with extreme attention to detail.
Marion Koehler
Program Gecko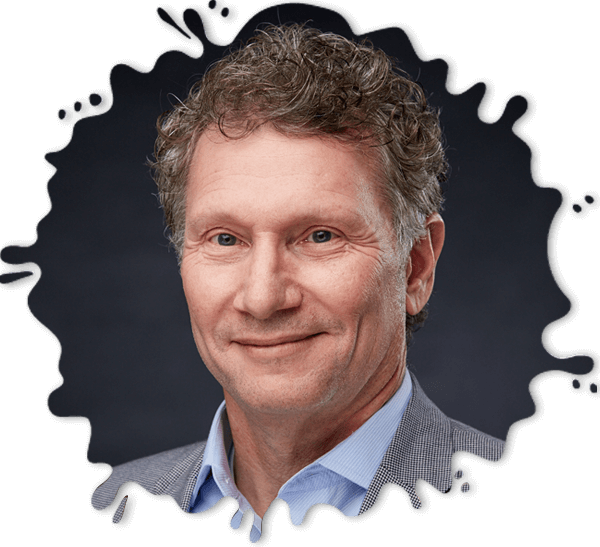 Brett has been digging through sales, business development and strategy mud for more than 30 years. A passionate & strategic seller, he is a veteran of companies such as Intel, Microsoft and Rogers Communications. Brett is based in Toronto.
Brett Udashkin
Global Development Gecko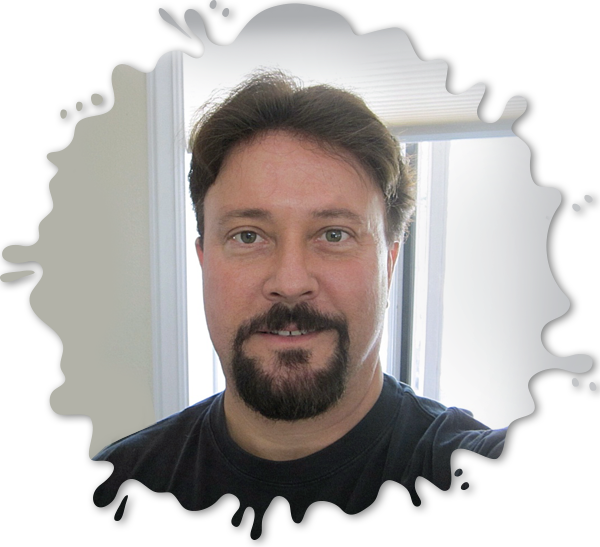 Shawn got Muddy as one of the world's leading semiconductor experts while at Intel, with expertise in semiconductor memory components (2D/3D/3D Crosspoint NAND, DRAM technologies) and solutions such as SSD, SATA,PCIe, M.2, HDD, and key industry players such as Samsung, Micron, Hynix, Toshiba, WD/Sandisk, Seagate.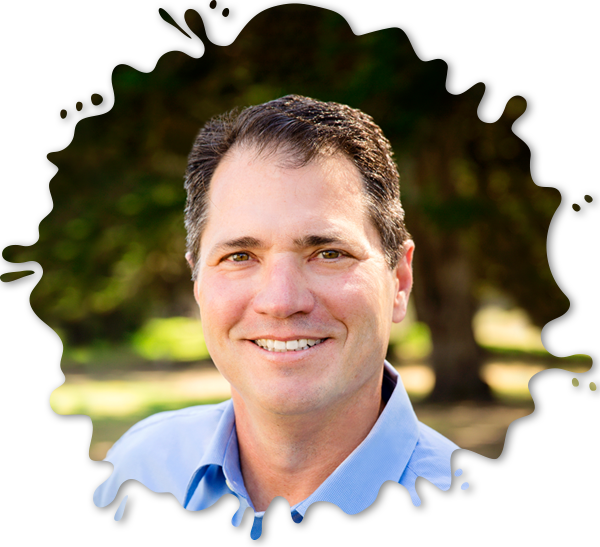 An entrepreneur and a keen observer of human behavior and trends, Jay has helped elevate brands both large and small while holding a variety of strategy, insights, and account services positions at Levi Strauss, Clorox, Landor, and his own consulting practice, novaQuant. When he's not solving marketing challenges for clients, Jay likes to play basketball, coach his two daughters in softball, and hike the hills and beaches near his home in Pacifica, California.
Jay Gangi
BDM & Brand Gecko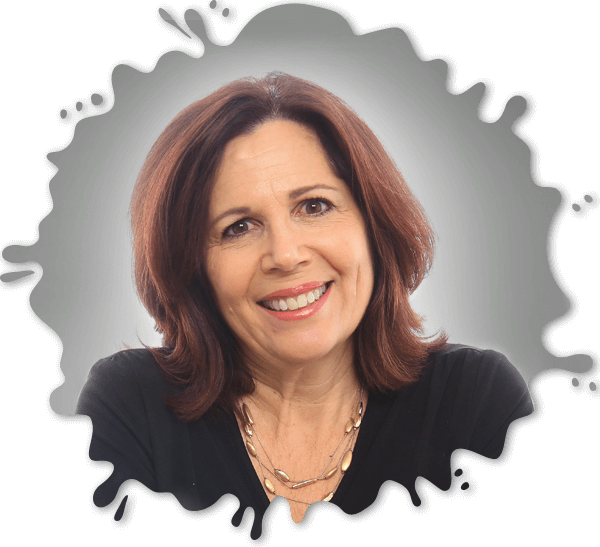 As a qualitative researcher, Karen loves to ask questions and get muddy with our customers.
Karen Stephens
Research Gecko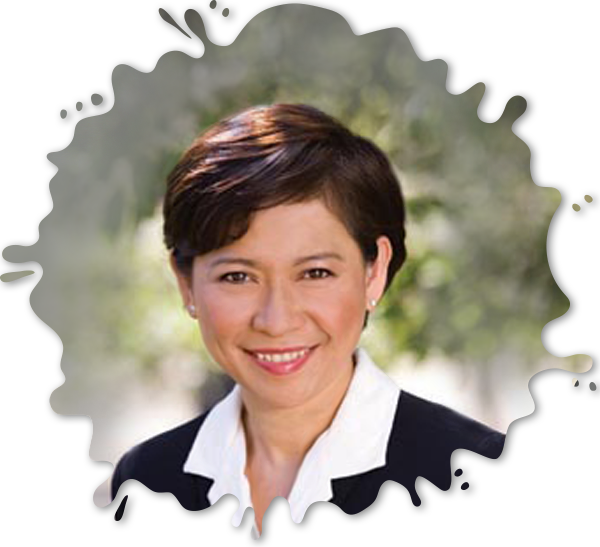 Jenny brings strategic and creative lenses to help you uncover blind spots, so your marketing and branding stay top-notch. With curiosity and contagious entrepreneurial spirit, she always wears great ideas on her sleeves, ready to share anytime. Good laughs and homemade Crème Brulee make her day!
Jenny Huang
Silicon Valley Gecko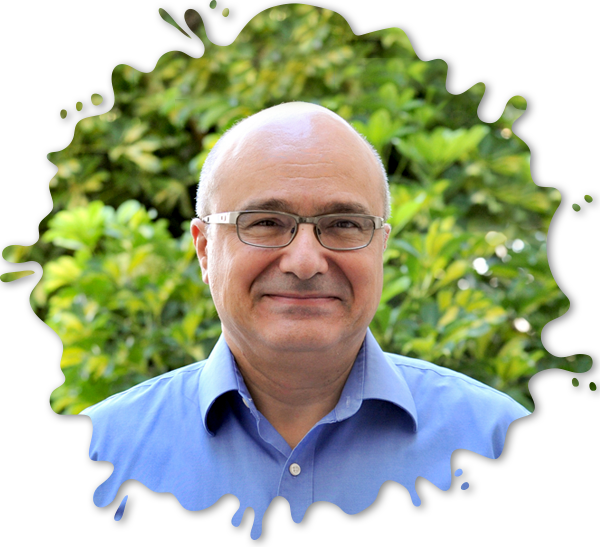 After a first career in Europe, Michel decided to invade the retail and e-tail in the Americas where he left his muddy fingerprints. For more than 25 years he has been muddying his hands in the IT and consumer electronics world. From Amazon to Walmart he is a veteran of many successful strategic campaigns. He now lives in Southern California.
Michel Hassan
Memory Gecko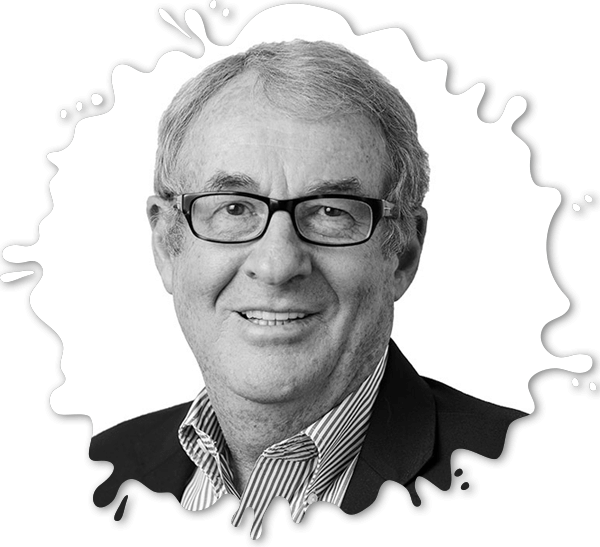 Peter has been getting Muddy as one of the world's leading data center experts for 30 years. He is recognized as a thought leader in the mission-critical information, communication & infrastructure design realm, has published numerous technical papers in the field & is a frequent speaker at international events.
Peter Gross
Managing Director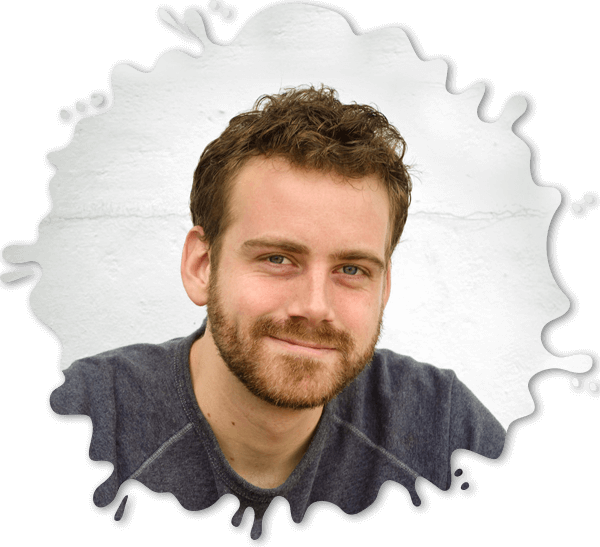 Rex's triple background as a writer, theater actor, and audio engineer coelesced in 2013, forming the base of a successful career in voice over. Since then, he has voiced hundreds of projects for a diverse range of clients. His natural acting ability combined with his broadcast-friendly baritone produce a unique sound for clients such as Estee Lauder, Hewlett-Packard, The American Red Cross, LEGO, The US Air Force, and many more. This gecko is available to imbue your brand with the voice it deserves.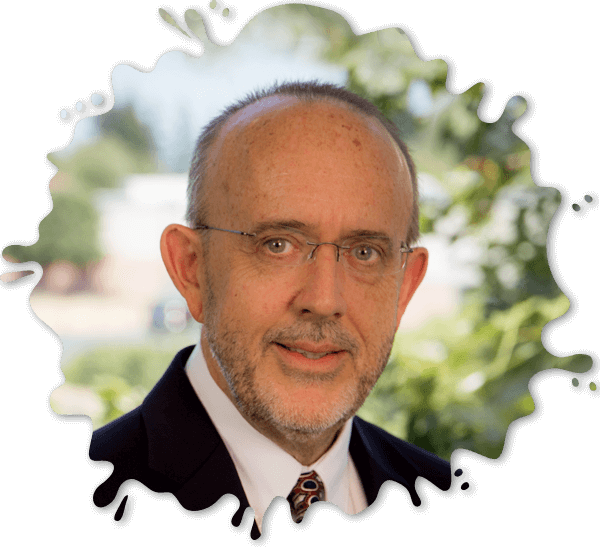 Brian is an active gecko that gets muddy playing tennis, golf and basketball. When he is not working out or with his family Brian has served in Sales, Marketing and Global Business Operations roles at companies such as Intel, Micron, Avnet, PNY and SMA America.
Brian Hamilton
Vice President of Operations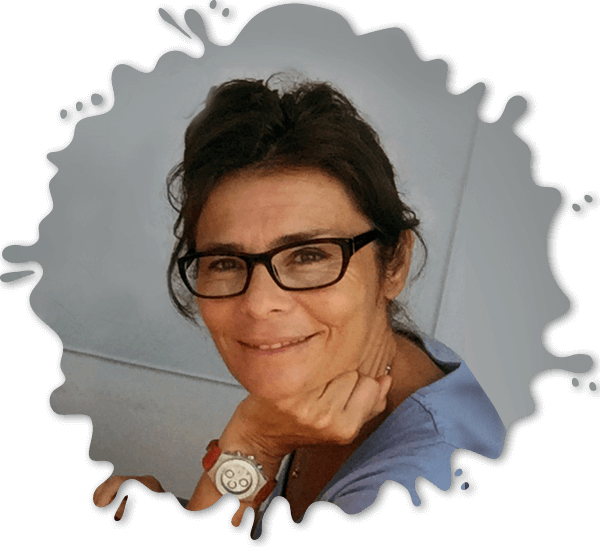 When Nicole is not teaching in a classroom she can be found hiking or traveling but she never gets lost in translation for Muddy Gecko French customers!
Nicole Hassan
French Gecko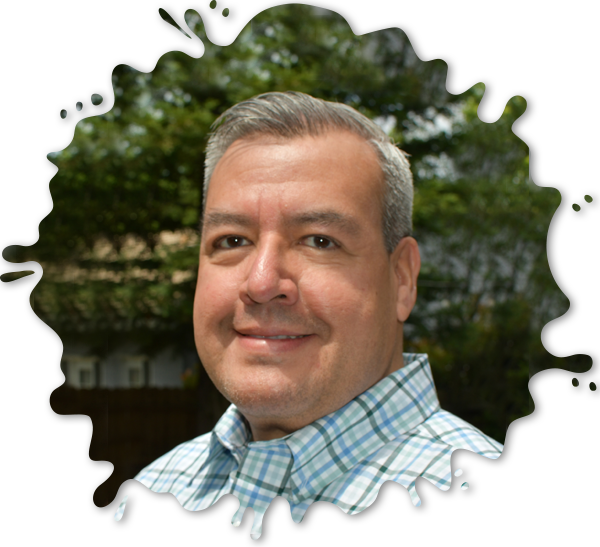 Donato is a digital photography enthusiast and gadgets geek. He traveled WW to program manage corporate marketing events and trade shows for Intel and VMware and got muddy while translating program updates for the Intel Inside® Program Licensees in Latin America.
Donato Pineda
Spanish Gecko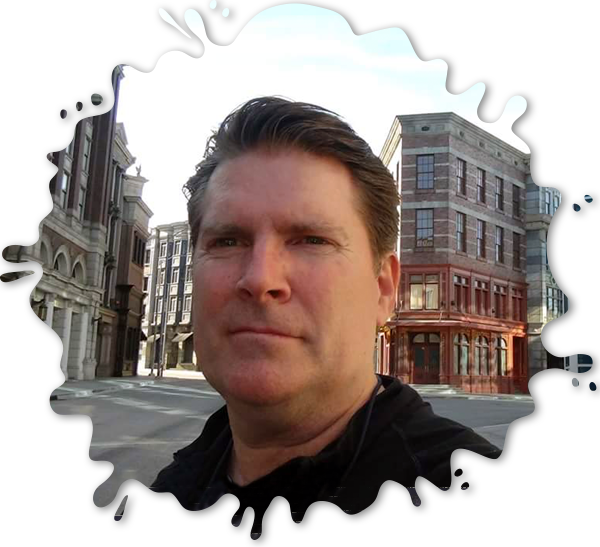 An award-winning video media producer with 25 years of experience producing hundreds of Fortune 500 global branding assets. This gecko believes the story is at the crux of every great brand to empower the customer's experience. "Infotainment" is where he plays in the mud to create value.
Blake Scribner
Video-media Gecko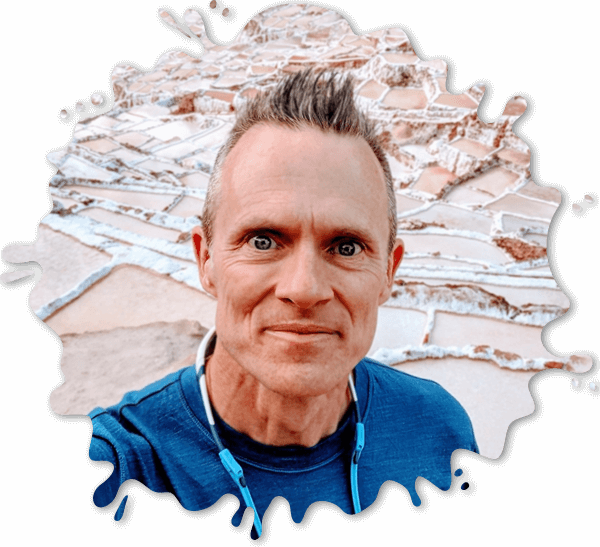 The founder of FullTilt Team Development is at home in the mud as an entrepreneur, ultramarathon runner, 10-time Burner, swing dancer and world adventurer.
Kerry Ward
FullTilt Team Gecko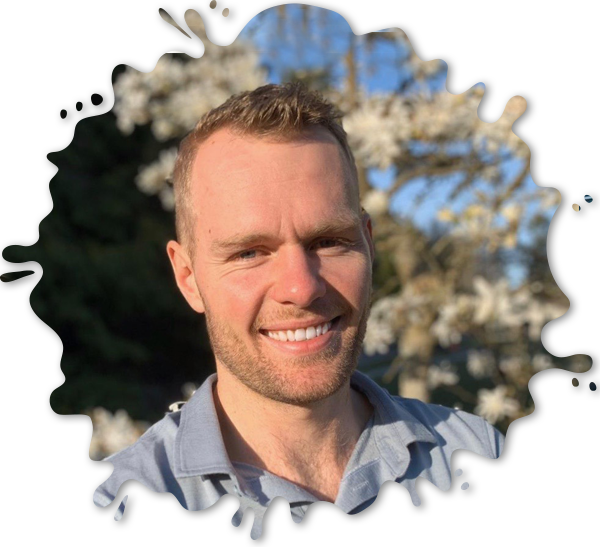 This FullTilt, Spanish-speaking, world traveling gecko loves exploring the unknown. When he is not knee deep in mud team building, he loves the outdoors, sports and will always say yes to a round of golf.
Scott Webster
FullTilt Team Gecko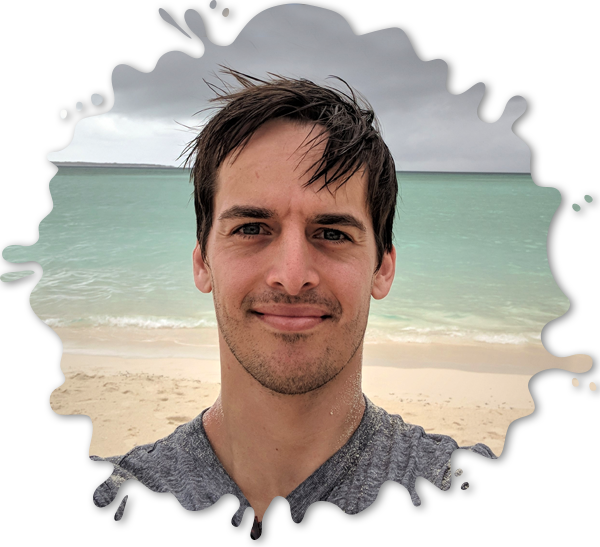 A FullTilt gecko who hosts unique experiences for companies like Intel, Microsoft, Toyota and dozens more – he loves to help groups get muddy! This gecko also loves to rock climb, kite surf, and find a good deal!
Tom Seletos
FullTilt Team Gecko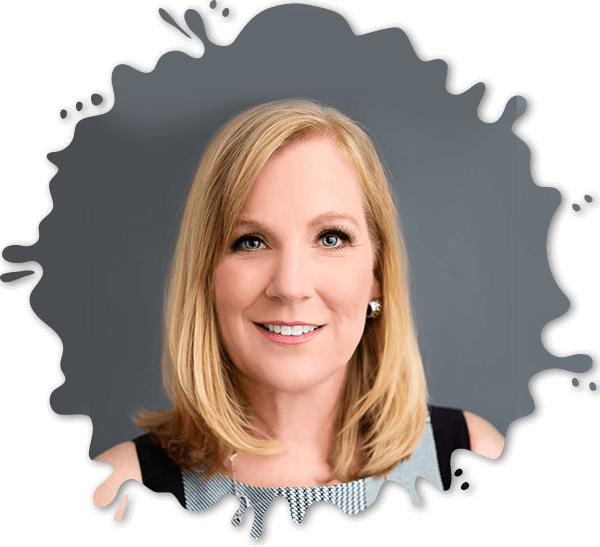 This gecko is driven to uncover the muddy brilliance in others. She is an author, speaker, facilitator and executive coach. Her unique blend of experience enables her to transform work teams and organizations into engaged, high performing, FUN places to work.
Lydia Richards
Executive Training Gecko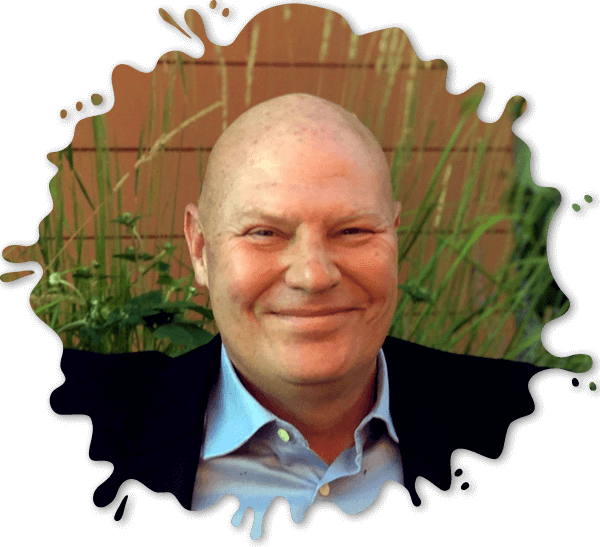 A globally curious gecko, this lizard has always focused on bringing the right messages to the correct audience, via the most effective vehicles – driving positive organizational change as a result. Sharpening his communications and marketing teeth within the corporate IT world he now brings strategic value to corporations, NGOs, and nonprofit organizations in Asia, Africa, Europe, and North America. When not focused on communications and marketing, this reptile can be spotted traveling, getting active in the outdoors, and reading history.
Chad Laws
Global Comms Gecko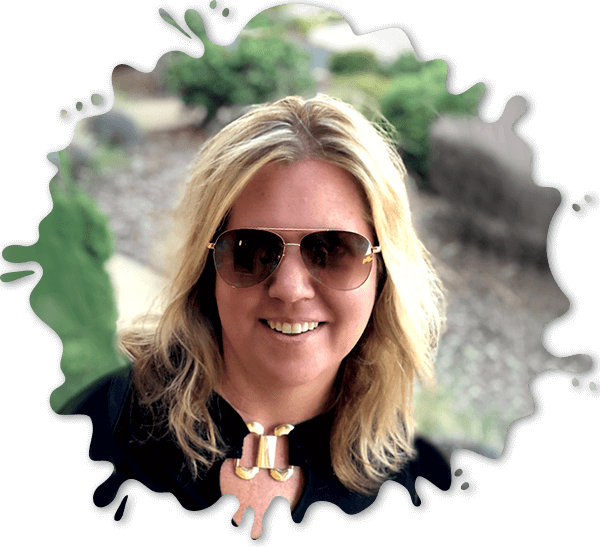 After 2 1/2 decades at Intel Corporation helping create all the amazing mud making machines, Lisa now pours her energy into producing, advising and consulting in the immersive space (AR/VR). She firmly believes that to really understand mud, you have to become the mud. Get in there. Really experience it! Her favorite thing? Helping visionaries and businesses make their muddy plans a (virtual) reality.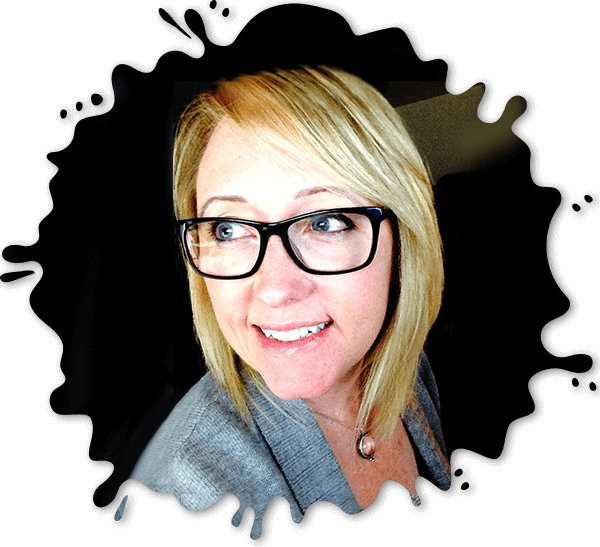 In one of her first positions, Monique's creative director asserted her title should be "Multimedia Goddess" because of her willingness to get muddy. He even put it on her business cards.
Monique Heileson
Design Gecko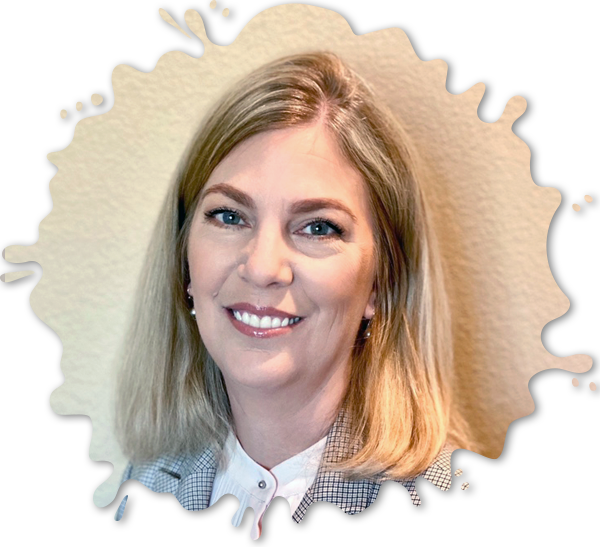 Leslie likes spending time with family and their new Shiba puppy. She loves working through muddy challenges leveraging her project management, operations and finance background from her +20 years experience in the fast paced high tech industry.
Leslie Wilson
Program Gecko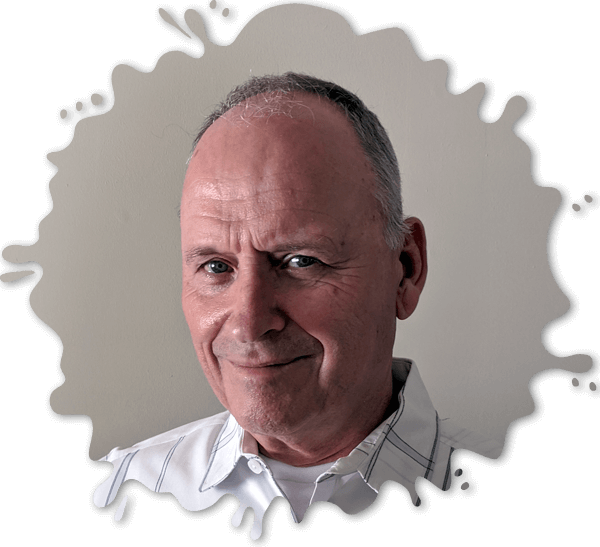 Tom gets muddy being clever. Because he believes innovative thinking requires a clever gecko who is quick, agile, and transformative. A connector of dots, he's a strong writer, market analyst, trend specialist, idea generator, concept developer, and story teller. He's been clever for the likes of PepsiCo, Unilever, GSK, IFF, and a host of others. After his family, Tom loves playing tennis and platform tennis (Google it).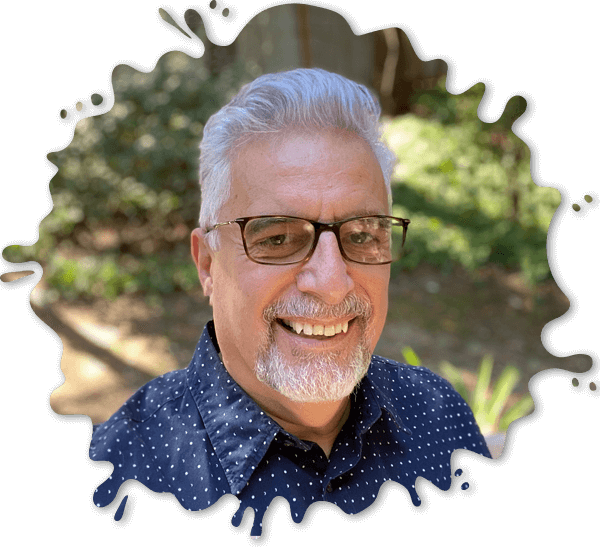 In the mud for 20+ years in graphic design for Fortune 500 high-tech Silicon Valley companies.
Rich Marinaccio
Design Gecko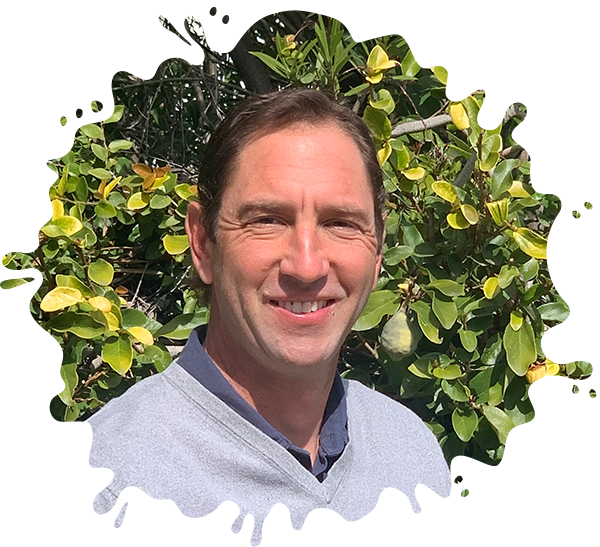 Leading Go To Market organizations large and small, public and private, Dave is a seasoned sales and marketing executive specializing in architecting and developing market-leading teams. He's dug through the mud in both the technology and financial services industries for the past 25 years and led several companies to exceed their revenue and market share goals through both organic and acquisition growth strategies.
Dave Ard
Managing Director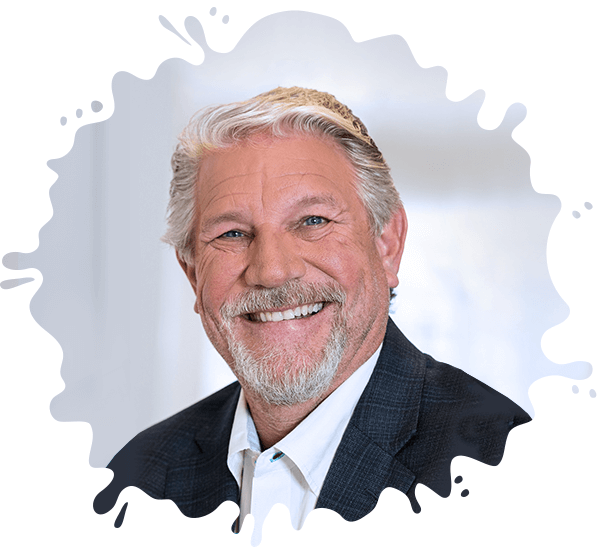 Art loves golf, fast boats, and CUSTOMERS! He started his career as a geeky engineer designing radar detectors for F15s. Through the years he has transformed himself and many teams into Sales Gazelles!!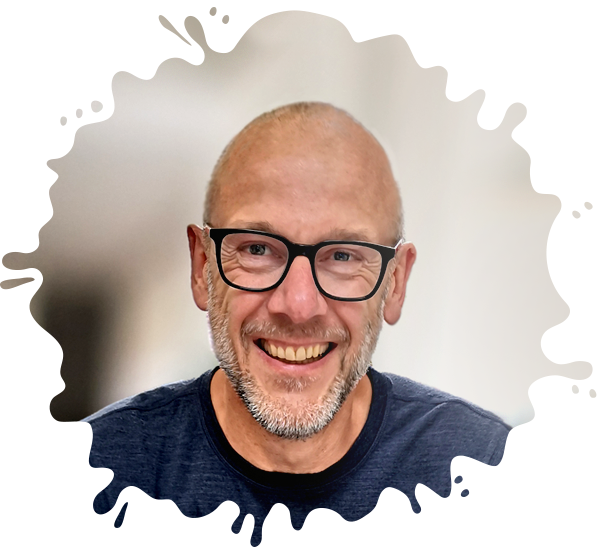 Martin has been digging through the Marketing mud, both B2C and B2B, for more than 30 years, getting his hands muddy in large corporations like Sony and Unilever, but also in small & mid-sized enterprises & start-ups. Martin has come around quite a bit, but always loves to come back to his native Germany. Currently he is based in Stuttgart.
Martin Steib
Managing Director Europe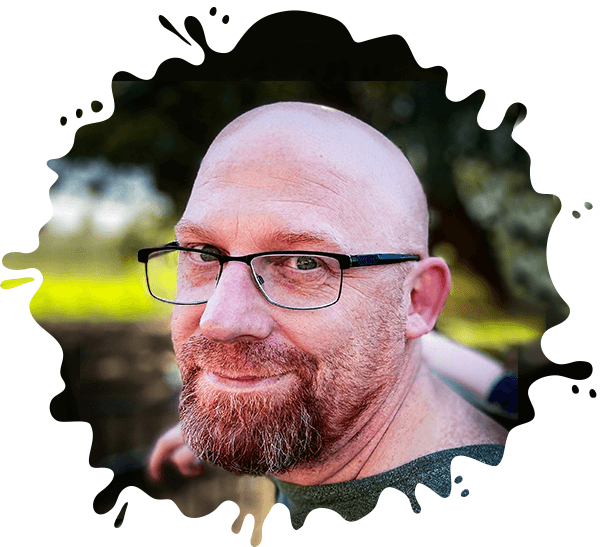 A jack of all trades, 23 years of learning and using whatever is required to get muddy on the web, in 3D, and in animation. Also loves getting literally muddy on his mountain bike.
Boone Jarschke
Animation Gecko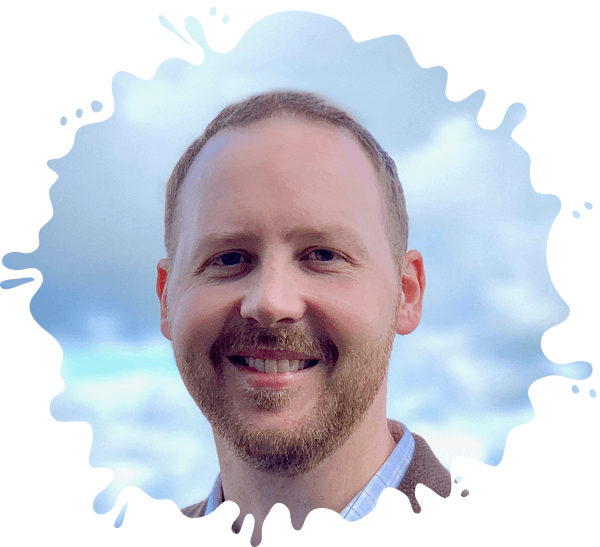 Luke is our outreach and lead generation team lead. He helps clients engage with their existing, and prospective, customer base to drive new business and leverage more return from their digital marketing efforts alone. He uses the phone to stand out in a sea of emails.
Luke Rowland
Lead Gen Gecko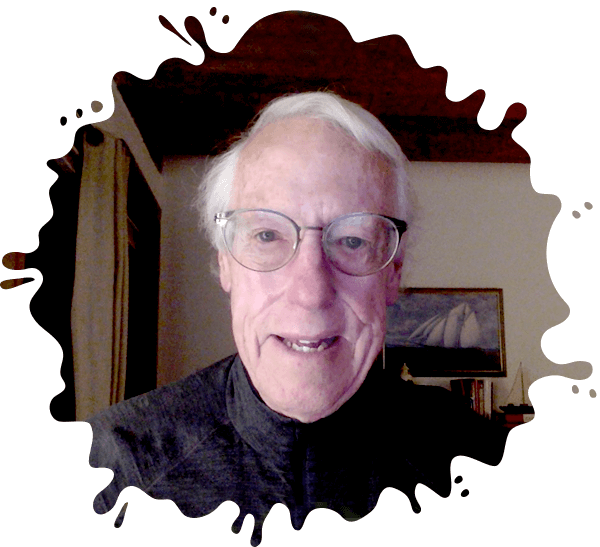 Growing up on a farm in Maine, Bruce knows muddy not to mention other smellier substances… He is a career-long print, TV, radio journalist — reporter, writer, editor, publisher, TV/radio news anchor. He shifted to digital technology writing, editing and publishing and, since 2005, has been focused on the data center from the IoT edge to hyperscale cloud. Most recently he has been focused on the digital infrastructure enabling Digital Transformation and Industry 4.0, with particular emphasis on climate change solutions. He skis, sails and is led on long mountain hikes by Griffin, his enthusiastic zen sensei golden retriever.
Bruce Taylor
Writing Gecko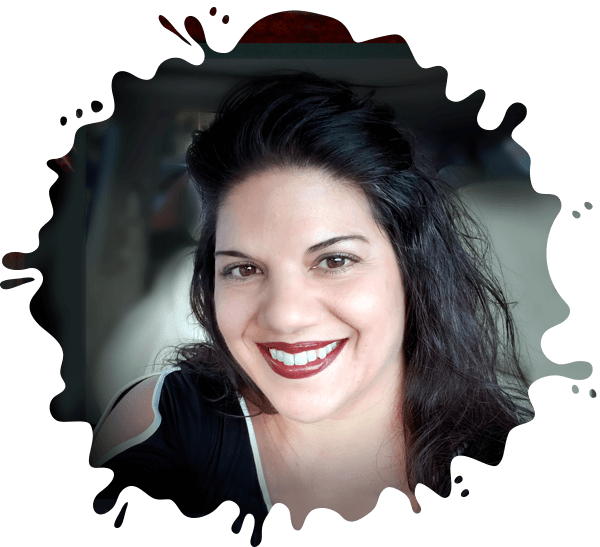 When she isn't churning out motion graphics or editing videos, Laura is often found on the treadmill or solving the daily N.Y. Times Crossword. She prefers to cook savory over sweet, but if dessert is mandatory, she can make a mean cheesecake. Laura's latest addiction is playing Beat Saber on Oculus, which isn't surprising, as she used to be a shoo-in at Whac-A-Mole.
Laura Sanders
Motion Graphics Gecko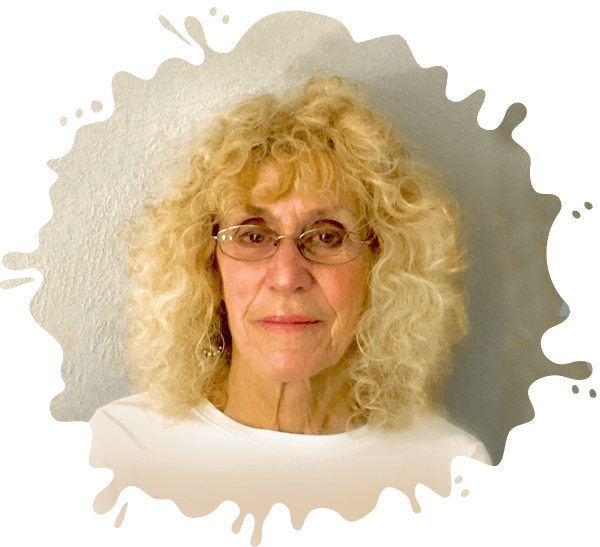 Barbara has enjoyed the challenge – and pleasure — of writing for global tech giants as well as emerging companies since the PC revolution. Research is a passion and she'll dig deep into the muddy depths of the Internet for background on industry trends and issues. When she's not writing, she's walking her dog, traveling the globe and desperately trying to master the Pickleball "third shot drop."
Barbara Kohn
Writing Gecko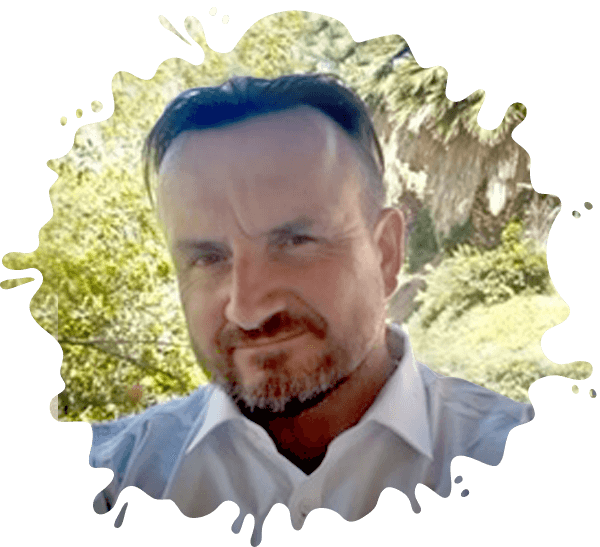 Scott has over 20 years experience working in television commercials (on set), corporate motion graphics, AR and interactive design with brands such as Nestle, Dolby, State Street Bank, LATAM, Leidos, Accenture, amongst many. He has taught visual effects classes in the US and South America and for 3 years chaired the departments of Animation and Game Design at a well known Chilean art college.
Scott Turner
Animation Gecko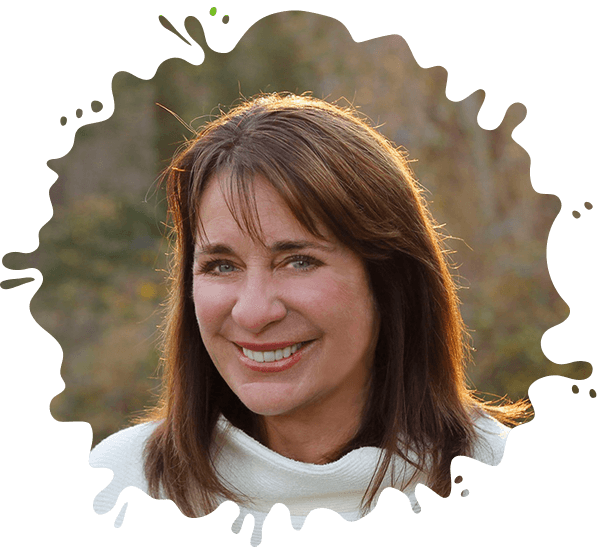 Jennifer Long has more than 20 years of experience creating iconic and influential brands for companies in tech; global finance firms; nonprofits and foundations; public markets; and lifestyle brands, such as renowned art institutions. Her specialty is logo design and how it applies to brand identity. Getting Muddy means listening deeply to interpret precisely and translate ideas into dynamic designs.
Jennifer Long
Design Gecko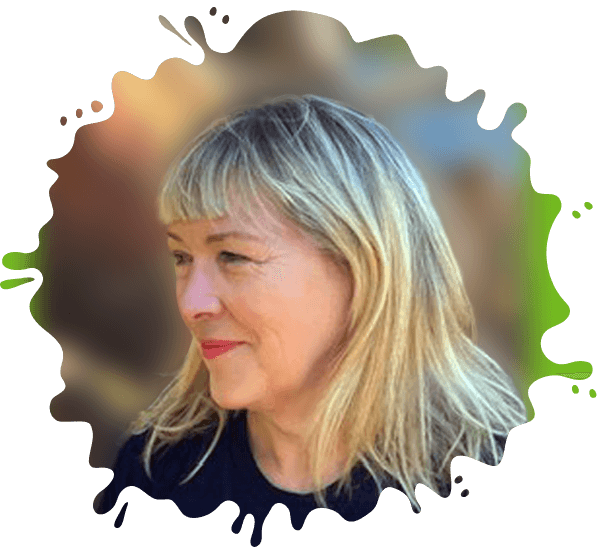 Chile enjoys skiing and foraging for culinary mushrooms when she's not leading product marketing initiatives. Passionate about disruptive technology, she's been getting muddy for 15+ years launching cloud products and marketing programs, positioning portfolios and gathering customer insights.
Chile Hile
Product Marketing Gecko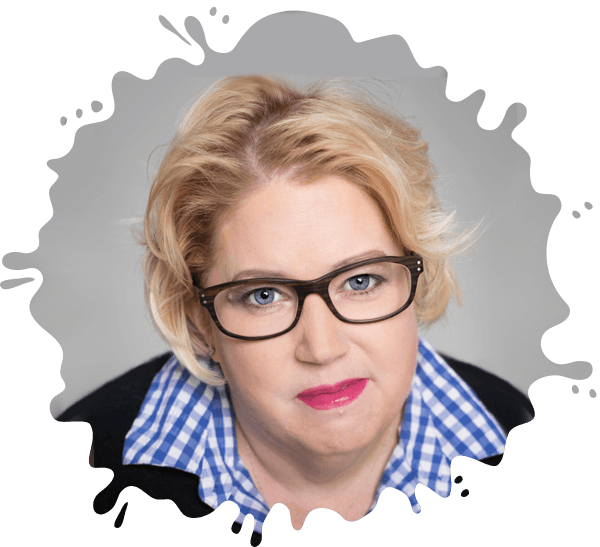 Allyson has been neck deep in the mud for decades and an executive in the data center and edge arenas. Her heart sings for great marketing strategy materialized and a well written narrative. She's known for getting to technology truths on her award winning podcast series and loves to talk about the latest in industry innovation.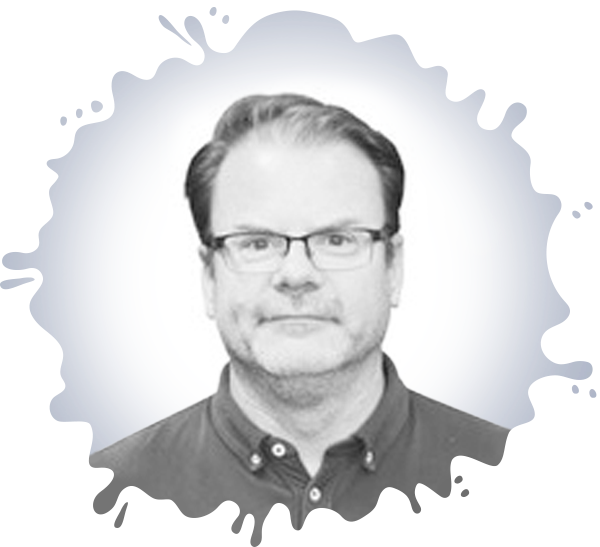 Bryan's career mirrors the Internet. From early telecom journalist to Web 1 virtual worlds to social marketing pioneer w/ Intel, VICE Media, Opal and Micron… He's an award winning researcher, content marketer and digital operations pro, including 10 years of teaching at the university level. Don't believe us? Here's his Content Marketer of the Year acceptance speech for laughs.
Bryan Rhoads
Digital Gecko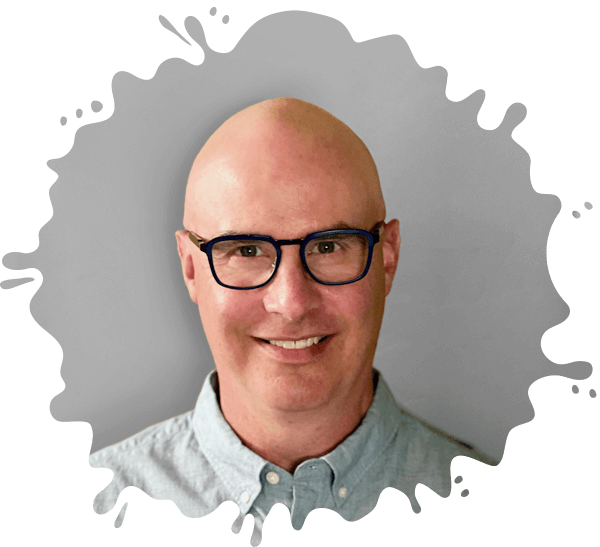 Rich has spent his professional life selling air. This is appropriate as his passion is the game of Basketball which requires air to keep the ball bouncing. He has been involved in the Audio Network Syndication business for over 30 years, building and organizing National Advertising Sales Teams. Most of his free time is spent with his wife and 2 adult sons who both have been involved with Basketball either playing or coaching.
Rich Baum
Vice President of Sales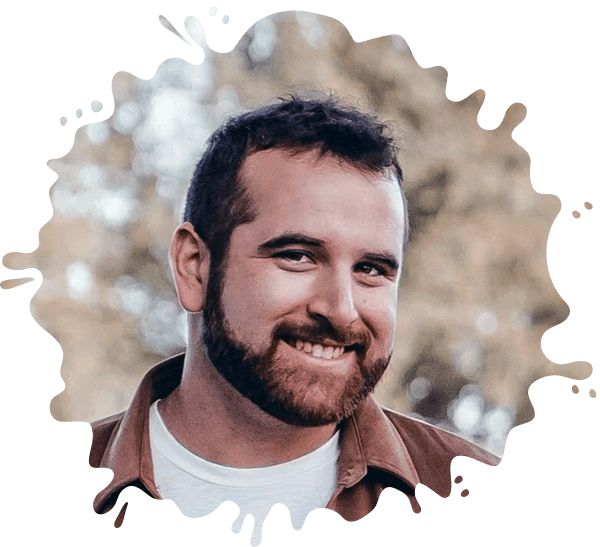 Jackson is a tech nerd who loves meeting new people and dogs. When he's not using technology, he enjoys playing golf and travelling to new places. He looks forward to getting muddy and being your go to contact for all your marketing needs.
Jackson Kavrell
Sales Gecko
Tracy is a marketing chameleon with 20+ years' experience creating data-driven, customer-centric, and strategic campaigns focused on many muddy aspects from demand gen, retention, cross-sell, up-sell, to acquisition, and new product launches. Her joy consists of brisk walks listening to her favorite podcasts, pickleball, and red wine with friends.
Tracy Veverka
Campaign Gecko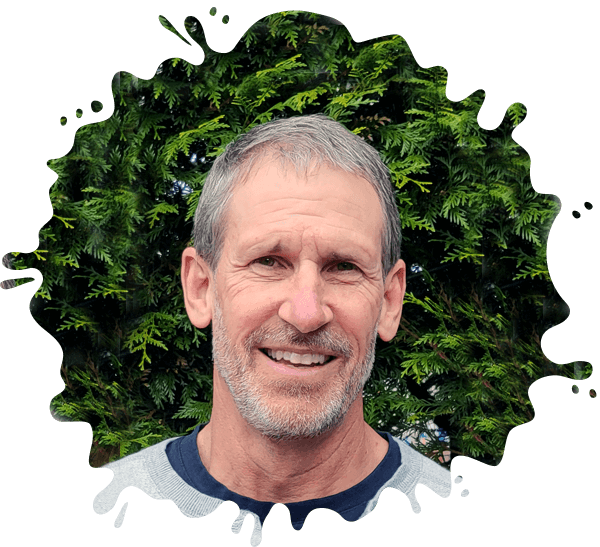 As an often-crashed mountain biker, Chad knows the mud up close and personal. When staying upright, he enjoys skiing, running, backpacking and leading teams. His high-tech, data-driven background focuses on the marketing fundamentals to create a lasting competitive advantage for both companies and products.
Chad Taggard
Managing Director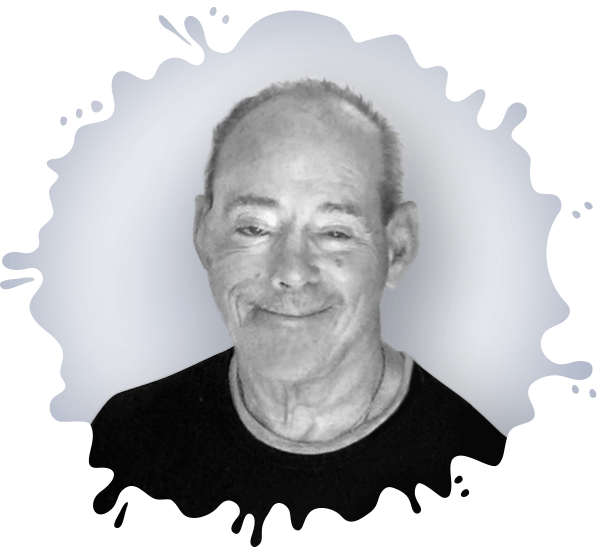 Barry is a "recovering" headhunter who spent five decades helping people to connect with themselves and companies whose needs fit that self. He's coached basketball on local, national and international stages…plays guitar, who also founded The Fifth Quarter Project (a nonprofit focused on assisting former competitive athletes find success beyond the gym/field/pool) He is quite excited to join the Muddy Gecko Team (though not quite as excited as he is to be a grandfather but excited nonetheless!)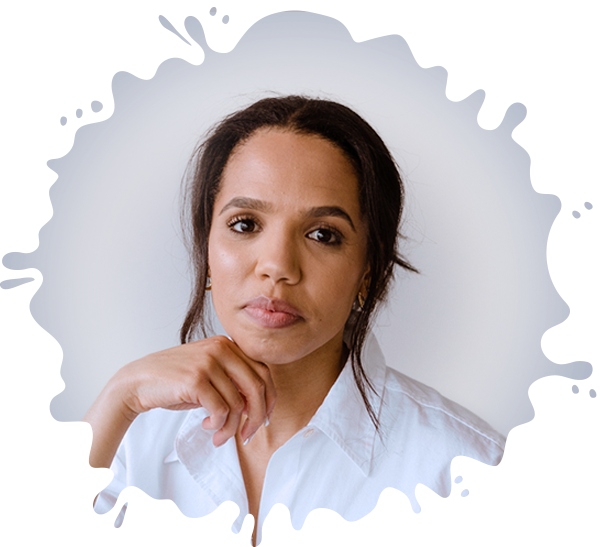 Mallory is a true creative strategist with an impeccable eye for quality design. Her passion in work is creating beautiful brands and sustainable content strategies for clients. In her free time, she loves to travel, write, and practice creative directing through photography!
Mallory Serrano
Digital Gecko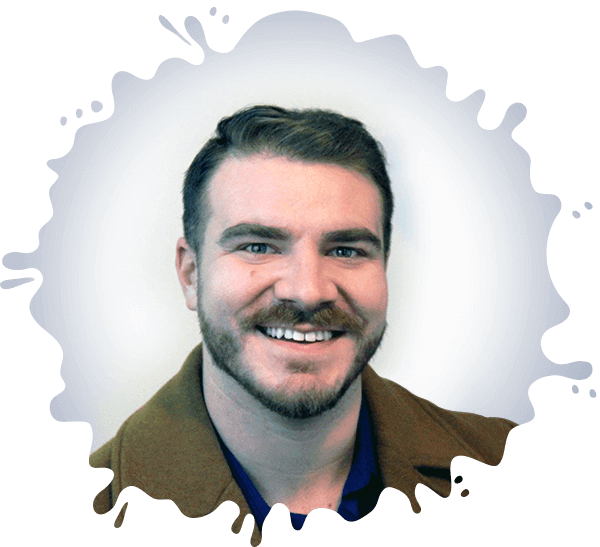 A jack-of-all-trades and a creative both in and out of work, Justin can often be found recording in his New England based music studio or deeply engrossed in a multimedia project. A lifelong world-traveler, snowboarder, and outdoors enthusiast, you can't pin this gecko down!
Justin Clairmont
Sales Gecko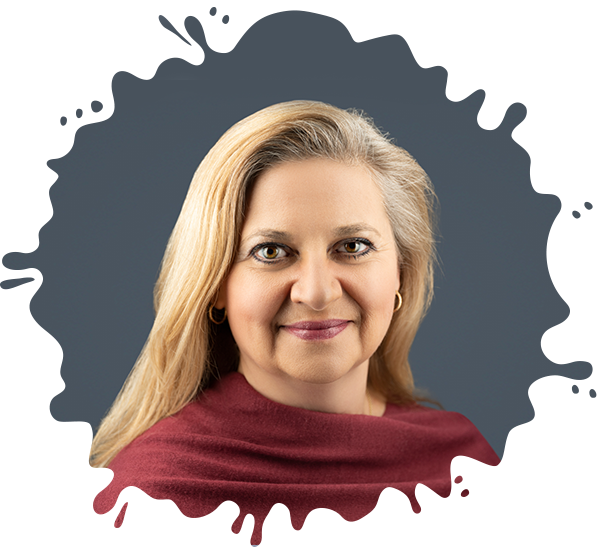 This gecko is a passionate about brand engagement and meaning making as way to connect and deepen customer relationships – especially in the live event arena. Shannon has many moons of experience working with top notch companies. She incorporates her mindfulness training and heart-based leadership style to help clients unleash their full creative potential.
Shannon Rose
Event Strategist Gecko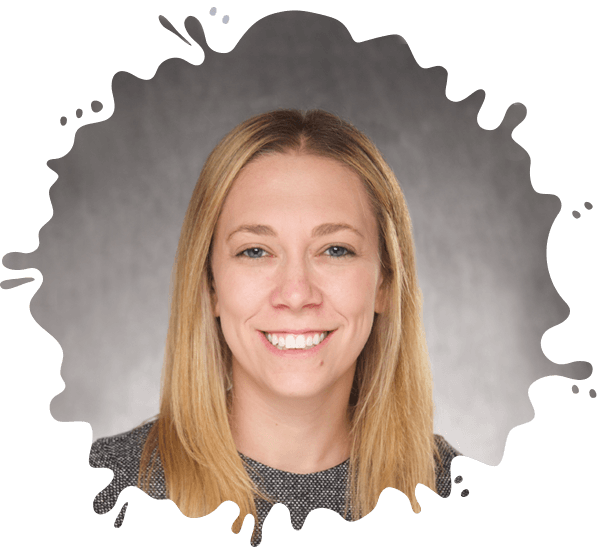 When Eliana is not exploring the beautiful Vegas outdoors with her family and dog, you can find her splashing in the mud to strategize and create beautiful and compelling marketing materials. With 10+ years of experience, she's passionate about helping teams and businesses reach their audience and business goals with the right message at the right time, all while using analytics to track successes.
Eliana Amram
Program Gecko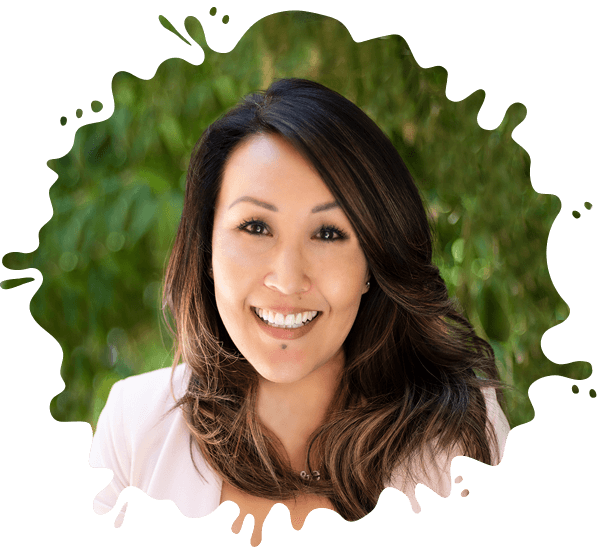 Cathy is a mom to two beautiful daughters and one adorable dog, who loves connecting with humans over a nice glass of wine or via innovative growth marketing programs.
Catherine Song
Managing Director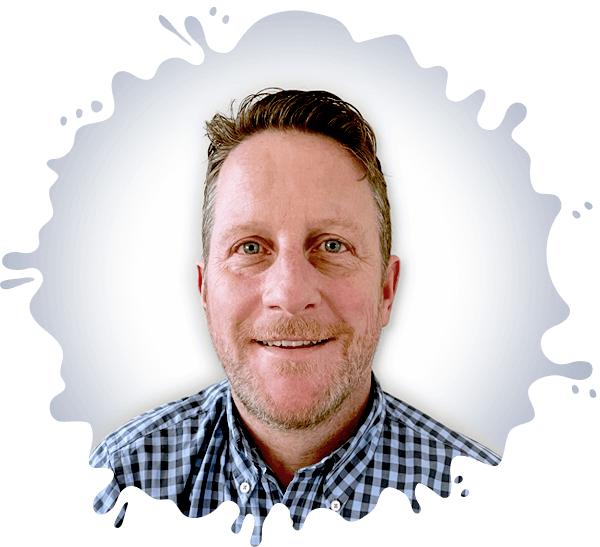 Greg started in the mud writing code with a focus on data analytics. Realizing he enjoyed talking to people more than typing, it was time to move into management roles. He started one of the largest divisions at MLB.com using data to better engage with fans. From there he moved onto leading Ticket Evolution, an important but little known company in the live events industry.
Greg Doran
Managing Director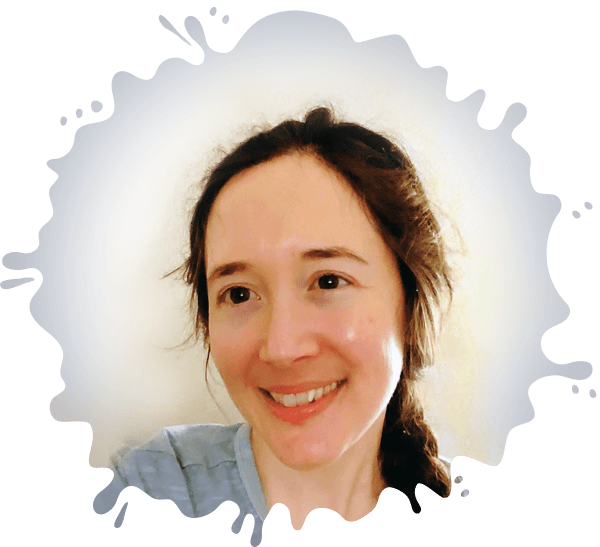 10+ years getting muddy in physics, technical writing, and hardware engineering. This gecko uses her background in watercolor to guide the visual elements of content and technical illustrations.
Evelyn Grevelink
Writer Gecko
Writing, messaging, and strategy for B2B, technology, and SaaS. Happiest finding beauty within chaos: No mud, no lotus.
Douglas Howatt
Writer Gecko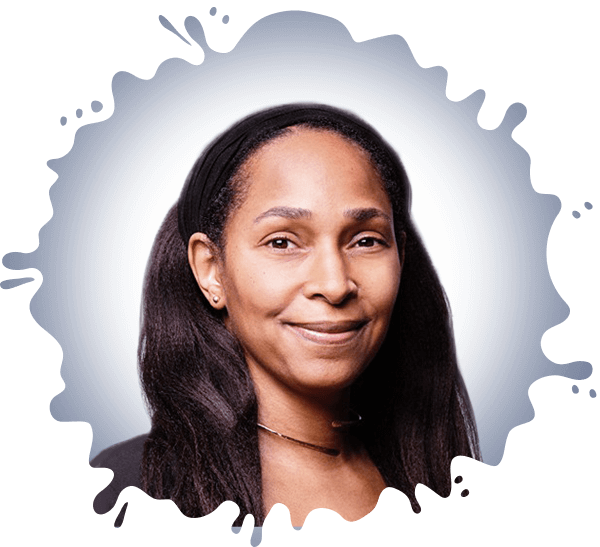 Deborah loves a good tale – whether listening to one or creating them for her clients, she loves to help companies develop narratives to reach their desired audience. Her expertise lies in tech comms – the kind that gets you in front of media, analysts, customers, partners or other influencers. She's been getting muddy for over 20 years helping companies like Elastic, Cloudera, Informatica and Cisco grow their brands, go public and stay top of mind. In fact, her favourite saying comes from Buddhist monk Thích Nhất Hạnh: 'No Mud, No Lotus' which basically means that without mud the beautiful lotus cannot thrive – so get dirty!
Deborah Wiltshire
Comms Gecko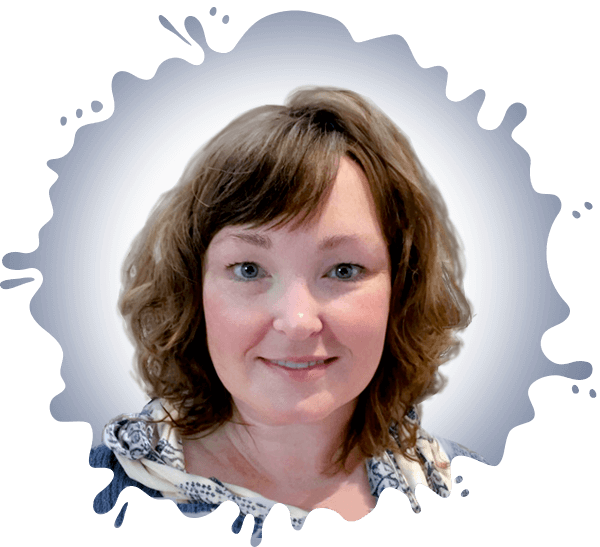 Olivia finds a way to get things done no matter the circumstance and appreciates a challenge. She is an equal parts investigator, creator, bootstrapper, and wordsmith. Her passions include making connections, solving problems, instilling artistic craftiness in her daughter, and playing with power tools. Olivia thrives in B2B relationships, with experience in data storage solutions and electrical distribution/industrial automation.
Olivia Peth
Content Operations Gecko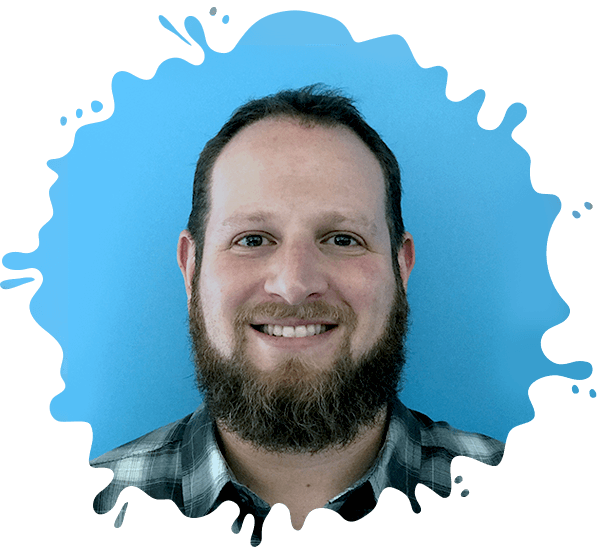 Leo is a technology, product, and customer enthusiast. He loves discovering how to improve experiences through product messaging, positioning, and research. With a background in B2B and B2C teams, Leo's led go-to-market initiatives for 10+ years. When not sailing the Product Marketing seas, Leo enjoys road and mountain biking, skiing, and taking advantage of the Colorado outdoors with his wife and pup.
Leo Paskin
Product Marketing Gecko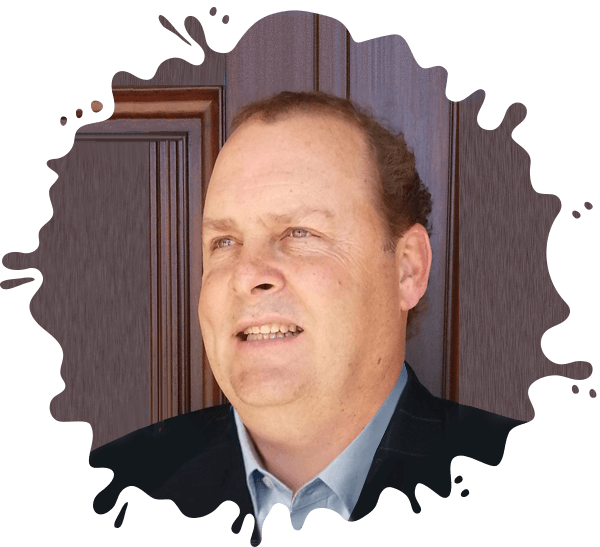 James has been shaping and molding channel mud for over 35 years. A strategic and critical thinker who analyzes information thoroughly to develop innovative channel solutions and takes a logical, fact-based approach to decision making while providing line of sight to clear initiatives, priorities and objectives. As a Global Channel Chief, he has had the privilege of working for leading companies like HPE, Seagate, Veeam and Quantum designing and managing go to market strategies and programs for partners around the world. James is based in Naples, Florida.
James Mundle
Channel Gecko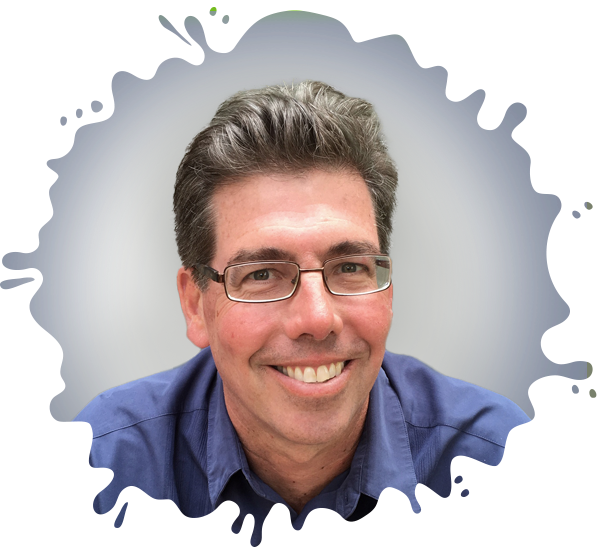 Webbed Hands – Jerry has been coloring and coding in the mud for over 25 years– Creating visual solutions as designs, illustrations and web pages.
Jerry Southwick
Illustrator Gecko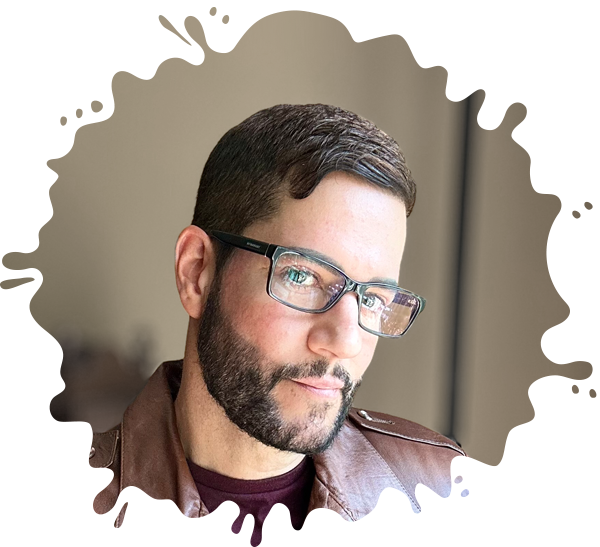 Lance's varied career includes stints as a Content Marketing Manager in the NY metro area and a writer/editor at national magazines like the National Enquirer and Star (don't judge), newspapers such as the New York Daily News, and websites like People.com. In his personal time, he enjoys hiking, biking and — no pun intended — Tough Mudder races, all fueled by espresso and Coke Zero.
Lance Debler
Writer/Editor Gecko