The Methodists invented the idea of a circuit-riding minister, as a way to spread a spare resource among disparate congregations. Then a cohort of recently-furloughed CFO's co-opted the practice and we haven't looked back.
Actually, I think it was the Ancient Israelites who started off the act of the fract, with franchises in Cairo, the Sinai and Jerusalem.
I am delighted these days to see the fractional business model moving into Marketing (we should have invented fractional, but admittedly we were too busy perfecting Funnel conversions, A/B testing and SEO).
Fractional is friend of both the CMO and the CFO. Just like Net Jets and AWS bandwidth, you can now dial up a marketing strategy, social campaign or selling support services in a Just-in-Time highly fluid manner; tomorrow morning with pricing that feels like five years ago
Think of all the wasted effort, time and cost devoted to recruiting, hiring, onboarding and training marketing talent. While you're having your new hire content strategist waste a day on 401k forms in the HR conference room, I'm able to bang out two blogs and start outlining your next white paper or ebook.
Advances in technology, remote workplaces and the rich layer of 1099 Economy contractors is the perfect storm for brands looking to handle overflow on crunch projects or gin up a new capability, like social listening or Customer Experience Management.
Emerging fractional markeing agencies like Muddy Gecko (plug) are rich in marketing talent and domain expertise. If the clever guy who thought up the famous Taco Bell "outside the bun" tagline could join your brainstorming off-site next week, you might like that, wouldn't you?
But this is only half the story.
The let-down on most software "solutions" these days is that they are not actionable. The calendar app tells me I'm late for my next meeting, but isn't smart enough to order me an Uber, or call ahead, or call ahead and patch me into the conference room. We have invented hundreds of Cloud hacks that may not be worth the term sheet paper that funded them.
The beauty of a fractional team is that we are not your employees. We are disposable by choice. We have an expiration date that gives us a sense of urgency. If we are your minions, we are minions of merit, whose allegiance is project-centered. We are not careerists, who are grandstanding and politicking for the next promotion.
But neither are we unshaven, surf short wearing isolationists working out Starbucks. Full disclosure — I mostly work from a professional home office, and occasionally from a tech collaborative space called The Frontier in Research Triangle Park.
Most of us on the Gecko creative services team support the top drawer brands (Intel, Micron, SanDisk, Dolby) with the same level of professionalism you'd expect from any of your team. We are on the conference call a minute before it begins and prepared, and we will burn the midnight oil as far into the dawn as you require it.
Why? Because we are in our element. To be able to work independently on high-pressure, high-value, high-profile projects for brands is a unique form of job satisfaction and happiness. It's the hidden gold inthe Gig Economy.
Our fractional brains are able to run right alongside you, or slightly ahead (but not too far). Because we are not worried about our place in the pecking order, or job title, our brain power is free to help you push your initiatives, projects and brand forward.
That's what I mean by "actionable." I'll hope you'll find it refreshing.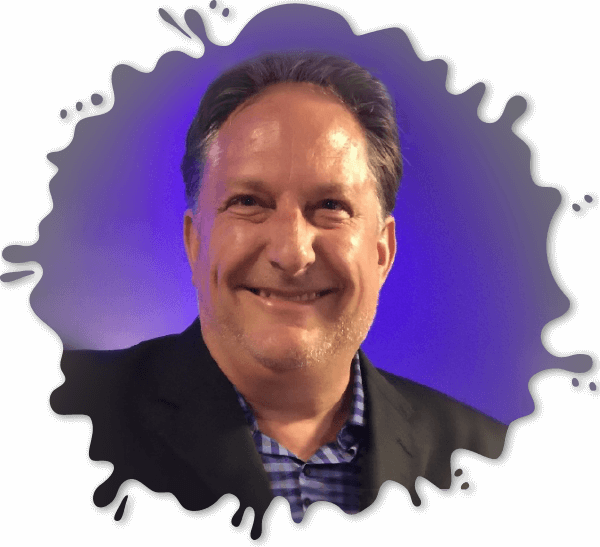 Jon is a highly-focused generalist. From the circus to circuits, he's written for everything from Ringling Brothers to RF Micro Devices. As a marketing executive, he's worked in nanotech, regenerative medicine, ad tech. Jon started out as a bank teller with an English Major. What a chameleon!